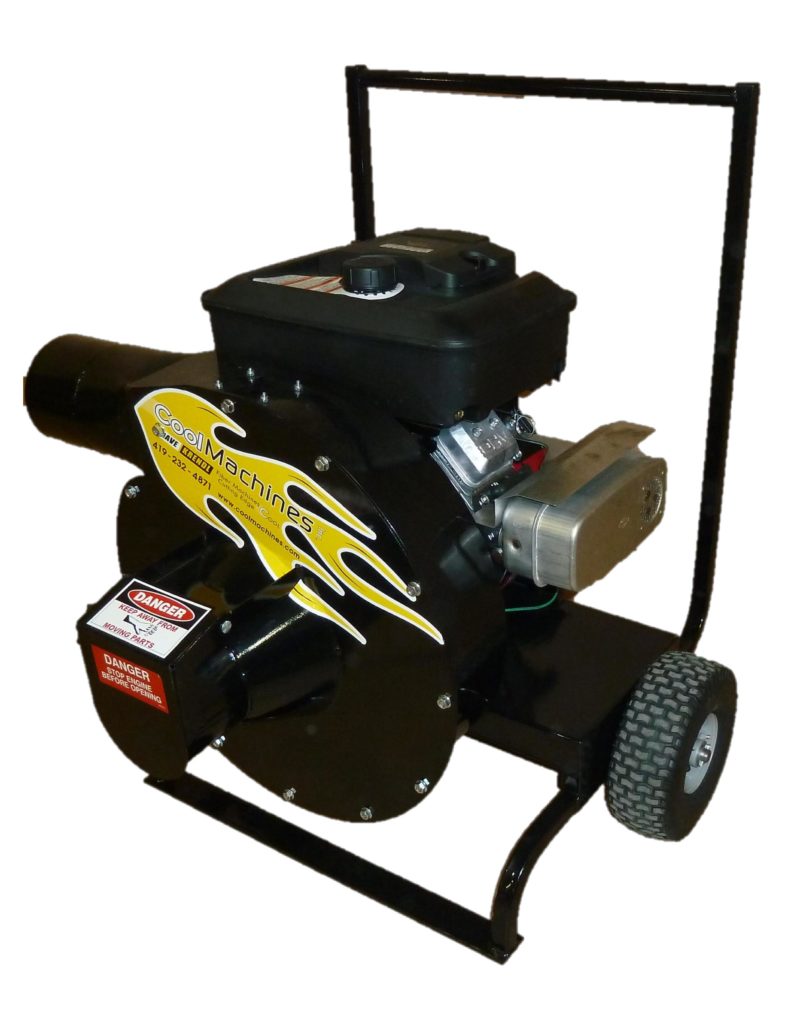 Specifications:
Weight: 250 lbs.
Dimensions: 33" long x 28" wide x 38" high
Engine: Briggs "Vanguard" V-twin OHV, 2.25 gallon tank, positive pressure lubrication, low level oil shutdown, oil pressure shutdown switch. [electric start]
Fan Housing: ¼" AR-400 steel fan x ¼" AR-400 steel chamber
Blade Diameter: 20″ Diameter
r.p.m. / hour meter
Engine Warranty: 3 year commercial
6″ dia. Inlet and Exhaust
10″ dia. Run-Flat Wheels
Electric start with included 12 volt battery
Integrated engine block cooling air filter.